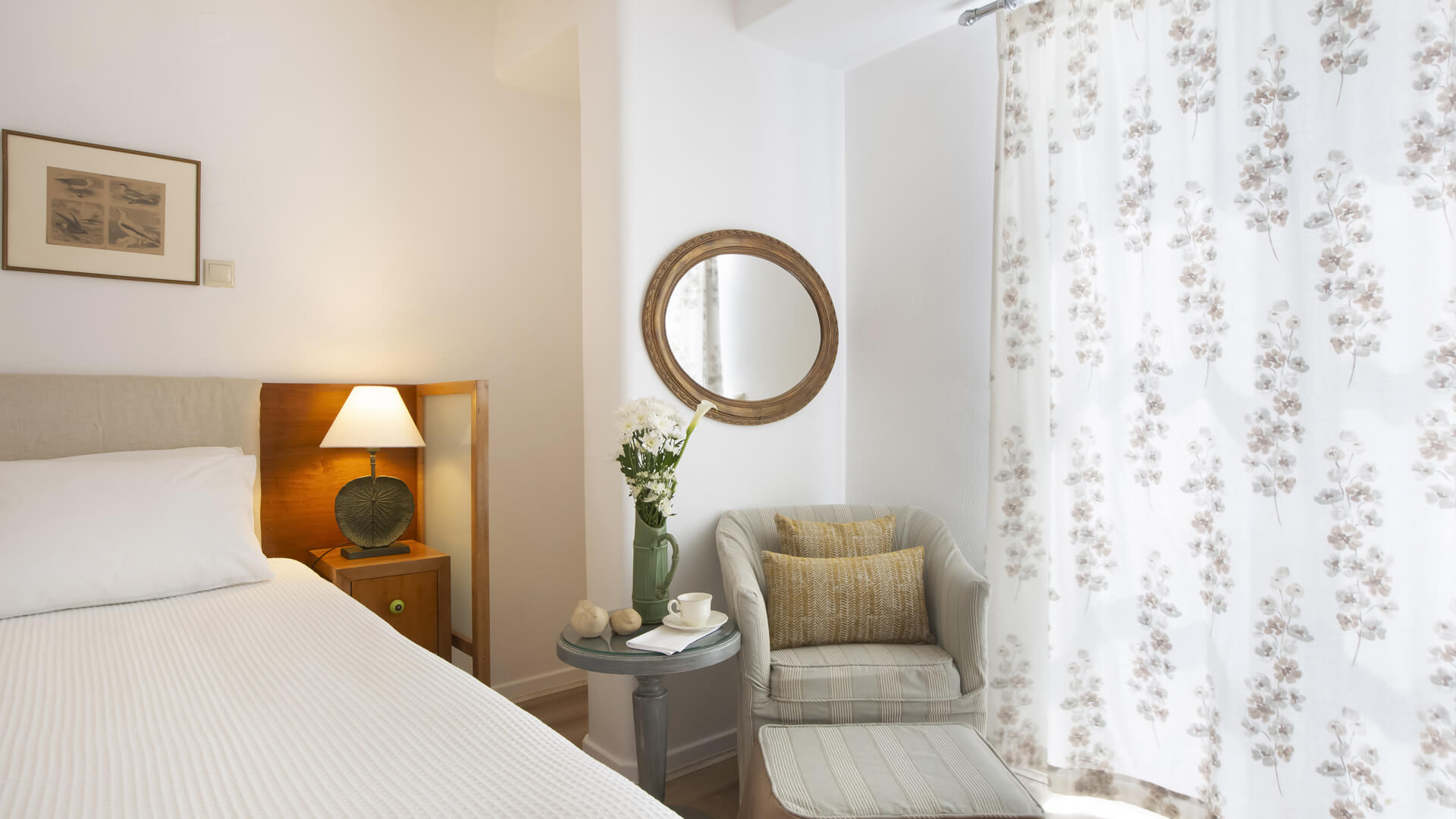 STAYING SAFE AT DORION HOTEL
We have implemented even greater standards to all aspects of our operations in order to safely welcome our guests and team members to our hotel.
We promise to continue to deliver our special style of personal service to ensure that each guest's experience is one of comfort, safety and pleasure. We have tailored our offerings wherever possible to ensure that we deliver the highest standards of care.
A SAFE ENVIRONMENT FOR OUR GUESTS
Cleaning throughout the hotel is in accordance with Government guidelines. This is even more frequent with an emphasis on high touch point areas, including the hotel entrance, restrooms, door handles, counter tops and railings. Masks must be worn by staff and guests in all areas of the hotel. Sanitiser and disposable masks are available at the front desk.
The frequency of room cleaning is tailored to guest's individual requirements. Bed linen, towels and guest laundry is washed in accordance with the Greek Government's guidelines at our own laundry. In anticipation of individual guests' preferences, housekeeping staff will not enter a guestroom unless specially requested.
Room keys are sanitised frequently and contactless hand sanitisers are placed in all public spaces. Guest luggage is sanitised following its handling by our team. In addition, all guests can check-in and check-out contactless using their smartphones, or our tablets which are sanitised after each use.
Strict protocols are in place for staff in our kitchen, room service, bar and public areas. All staff will sanitise their hands each time they serve or touch food. Buffet breakfast has been removed and we serve it to your room.
There is regular cleaning of all air filters and air conditioning systems.
We are doing everything we can to ensure our valued hotel team are taking every precaution to ensure a safe working environment. They are required to take increased, frequent breaks to wash and sanitise their hands and are provided with PPE including fabric and disposable masks, which will be changed every 4 hours.
Temperature checks are taken from team members once a day and actioned accordingly. Medical teams and doctors are on standby should a guest or staff member be detected with a positive sign of COVID-19. Detailed hotel training is in place in case of a positive COVID-19 diagnosis where a guest or team member requires quarantine.
Detailed cleaning Standards of Practice and checklists in all areas are followed and closely monitored. There is a strictly timed procedure for deliveries and staff are protected with the correct Personal Protection Equipment. All deliveries are decanted and sterilised prior to use. All suppliers are continuously vetted to ensure operating procedures and standards are in accordance with our own.
Guests are advised and encouraged to practice social distancing of at least 2 meters/6 feet from individuals and groups of people they are not travelling with.
We are available at all times to answer any questions you may have regarding hygiene and safety.
Thank you for your continued support. We very much look forward to welcoming you back to Dorion Hotel.
Staying Safe